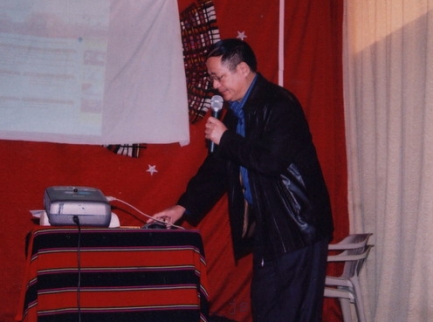 Pu Rotea an BMA website a hawng (Image: BMA website)
Mizoram Police hotu lu ber, Director General of Police (DGP) ni turin Karnataka Addl. DGP ni lai, Pu Lalrokhuma Pachuau chu a lo chhuak dawn a, sorkar laipui-a Ministry of Home Affairs chuan Mizoram-a DGP ni tura a lo chhuahna tur Order hi a chhuah tawh a, a copy pawh Mizoram Chief Secretary leh DGP Office-ah a thawn thleng tawh a ni.
– Zonet
He has been one of the leaders of BMA as early as 1984. I am sure Bangalore Mizos would miss him dearly.
* Earlier in Feb: New DGP for Mizoram
* While googling for pu Rotea, I came across this asset declaration.
* Another picture of Pu Rotea.
* I hope to see this page update soon.