After two close fights, Pacquiao and Márquez can barely be split again, with judges scoring 114-114, 115-113 and 116-112 to give eight-time world champion victory.
Pacquiao entrance video hi celebrity an phu sup sup mai (Hahaha an siamchawp mai mai anih hi):
Pacquiao's Awesomely Epic Entrance (Vs Marquez 3)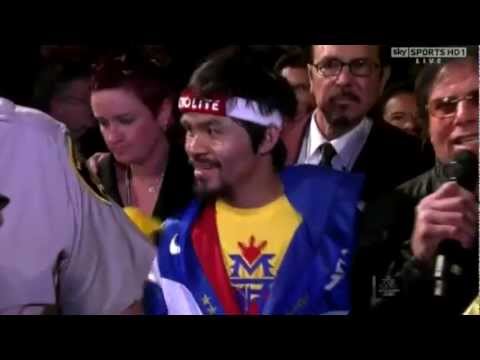 So, here it is, the third in the Manny Pacquiao-Juan Manuel Márquez trilogy. Way back in 2004 Filipino Pacquiao knocked Márquez down three times in the first round, but the battle went the distance, the pair couldn't be separated by the judges and a draw was declared. In 2008 the pair fought again, and that time Márquez lost his WBC super-featherweight title to Pacquiao in a controversial split decision.
First fight in 2004:

Second fight in 2008:

Similar Posts:
Recent Posts: